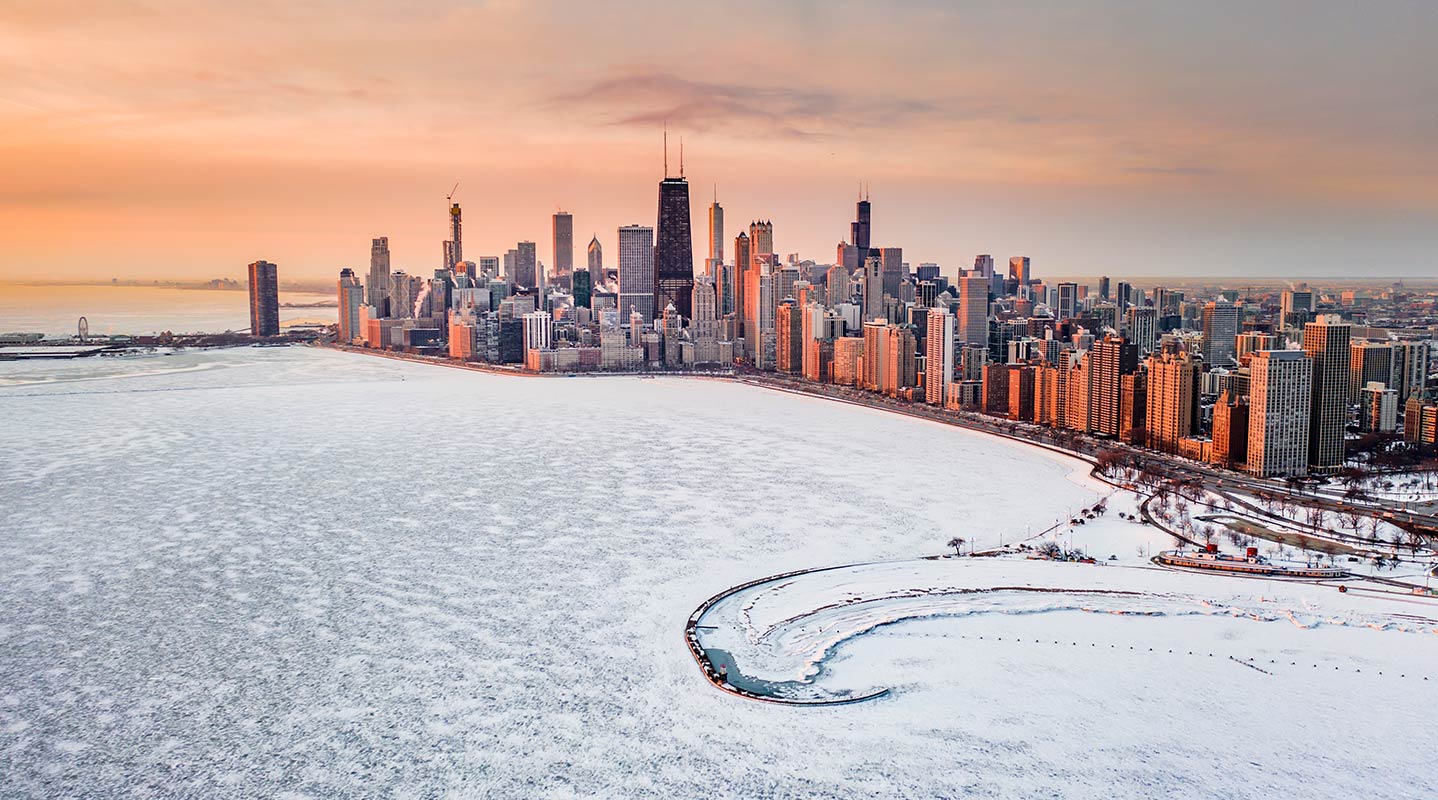 The festive season is the time to get away from the daily routine and mark the beginning of a new year by visiting a city you have never been to. The USA is a big country with numerous unique places to see, but today we will show you Chicago — the American capital of gangsters, gold rush, and mafia. Wonder what you can do in Chicago? Then this guide is a must-read for you! 
Winter in Chicago is a perfect opportunity to escape noisy tourist crowds and soak up the spirit of this gangster city to the fullest. Everything is decorated,  the streets are covered with a thin layer of snow, and snowflakes glow in the sun rays. A huge advantage to the overall atmosphere is cheaper accommodation, compared to the spring and summer months, and lower flight rates — all things that make such a trip even more enjoyable. So if you are a winter-lover and not afraid to get a little chill, read about the best entertainment and welcome to snowy Chicago.
Go ice skating in Millennium Park
The ultimate iconic winter experience is ice skating in the famous Millennium Park, which is located in the heart of Chicago. It's a wonderful place to have a look at all the beautiful scenery of winter Chicago. You can choose two ways of gliding here: take the traditional circles around the rink, or skate through Maggie Daley Park, where your paths will be curvier but even more magical. Surrounded by glowing pine trees, the route seems magical. Do not forget to take a cup of hot mulled wine at a local store after your skating experience to warm up.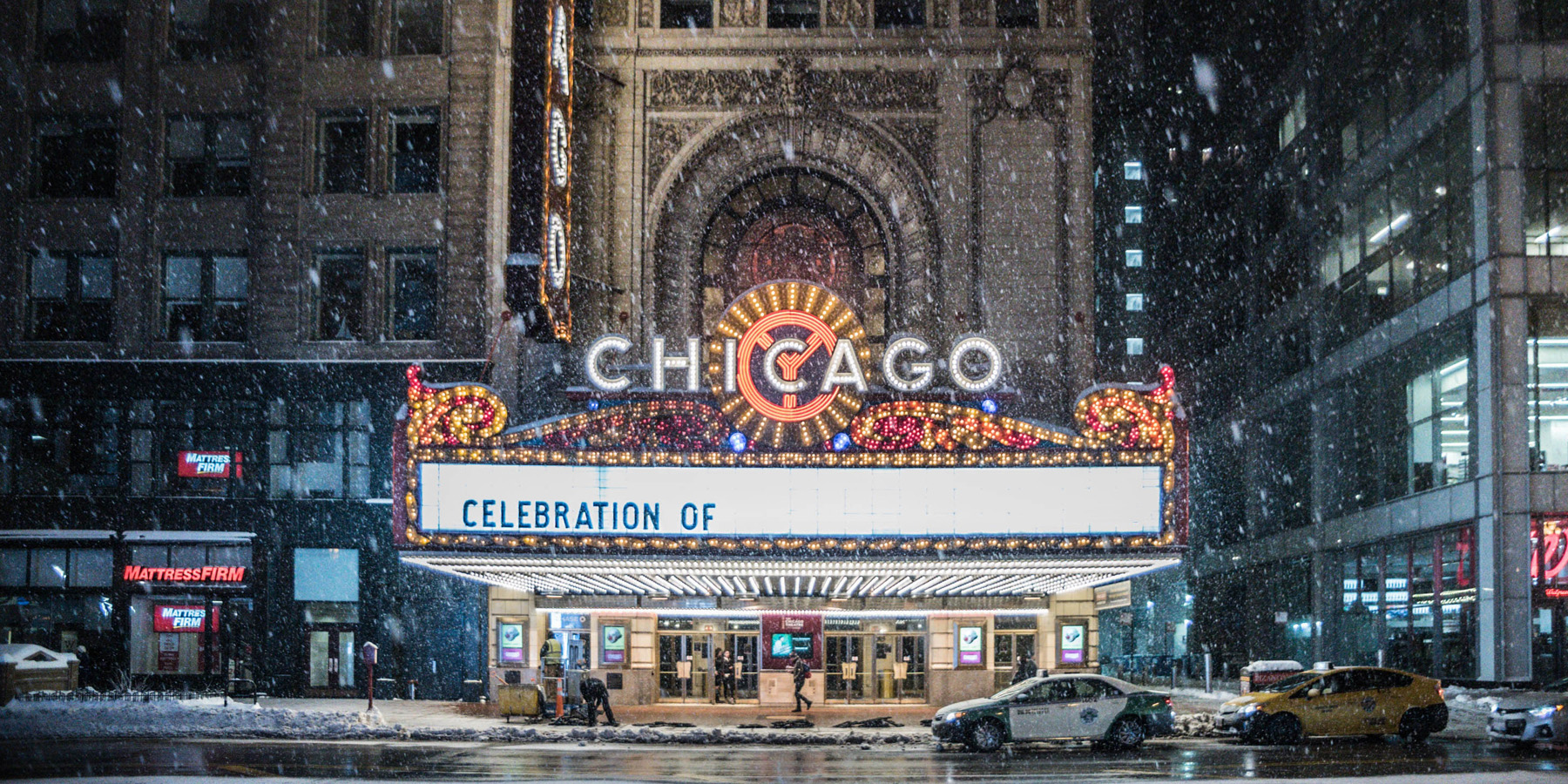 Go exploring "The Loop" 
"The Loop" is the historical area of Chicago downtown. It is bustling and filled with numerous tourists and office workers on a daily basis; nevertheless, it should definitely be on your bucket list for a number of reasons. Firstly, one of the tallest buildings in the world, the Willis Tower, is located here. The panoramic view of the glowing city from the top of the tower will take one's breath away. The snowball illusion will be created while you walk on the glass floors with 1300 feet under you. Secondly, "the Loop" has many museums where you can hide from cold temperatures to explore the history of Chicago. Lastly, there are several green spaces in the "Loop" that you can visit even in winter, as they are more than just trees and plants. A sculpture garden and other historic buildings have been assembled here to please visitors.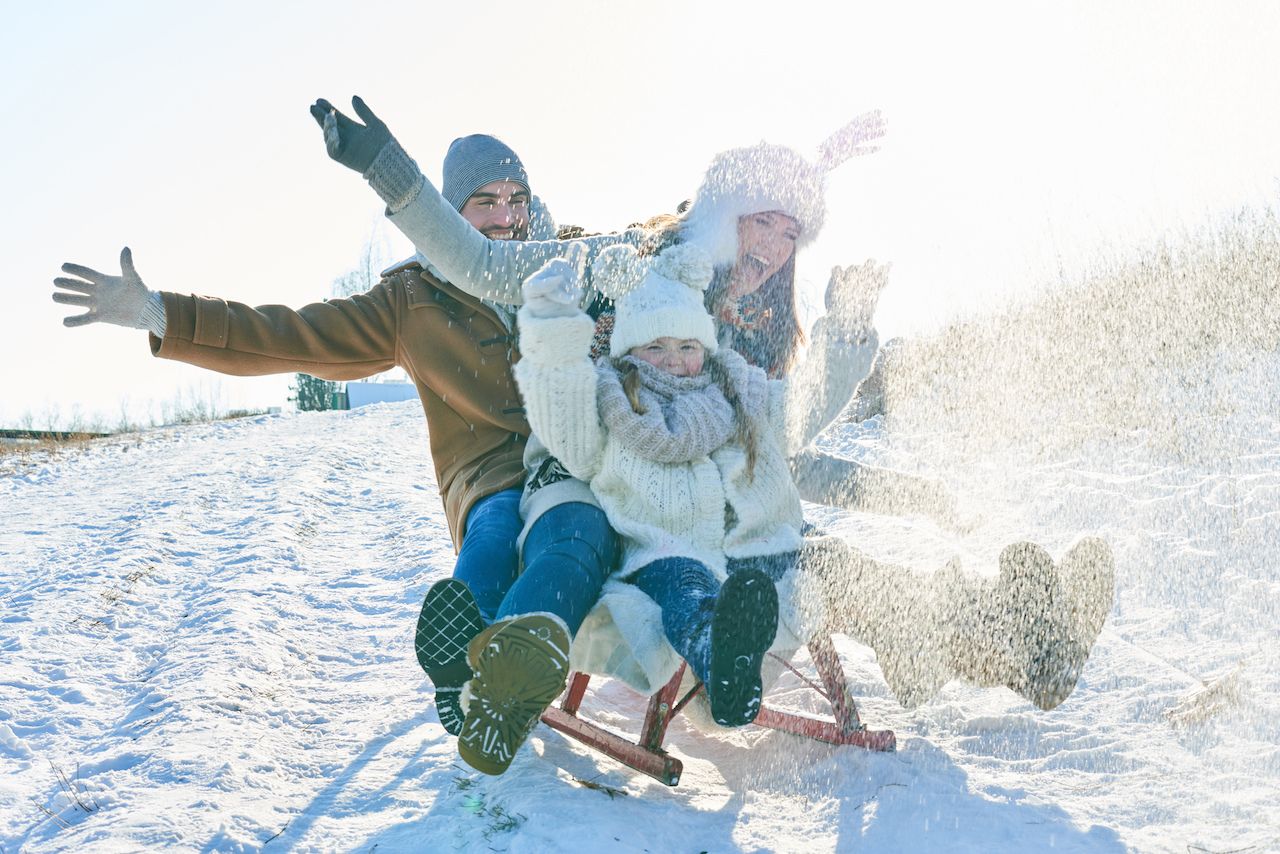 Go snowshoeing and sledding on Northerly Island
What can be better than going down a slippery snowy slope, laughing and clinging to your loved ones in warm hugs, as you sled in Lake Michigan? The Northerly island allows you to do it. The peninsula is also full of different animal experiences, such as whooshing through snow drifts on sleds with huskies or observing the wild winter birds that inhabit the island. On a relatively warm day, make the most of your trip to the natural beauty of Northern Island. And if you are a family with young children, be sure that your children are just going to like having fun here.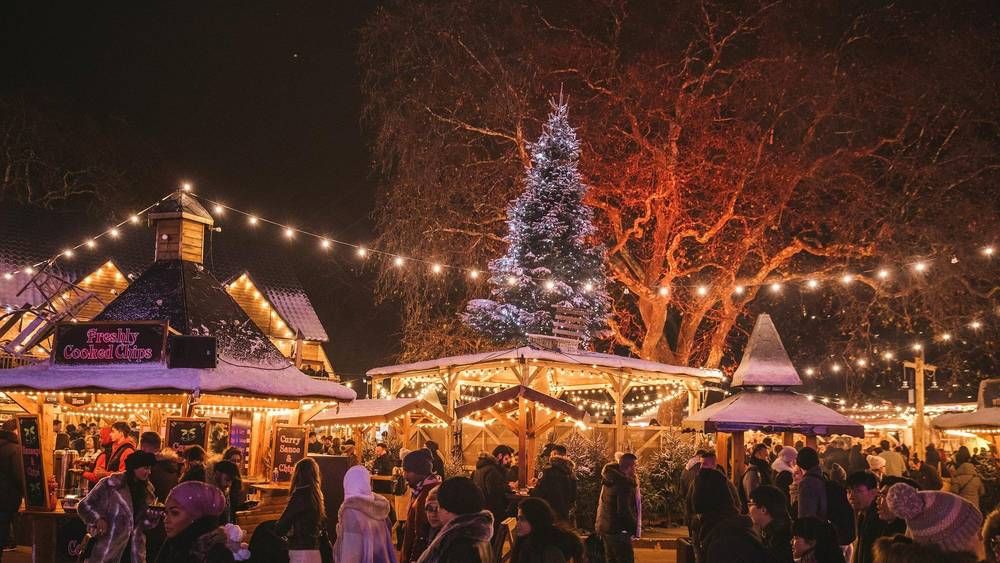 Find magic at traditional Christmas markets 
Though Christmas markets are usually found in European towns, Chicago also has some great places to go shopping for the best Christmas decorations and little surprises for their loved ones. The Christkindl markets are scattered around the best spots in the city center and are truly magnificent and as authentic as you can imagine. The top-notch locations are in Daley Plaza and Wrigleyville. Though the markets are quite similar, frankly, it is worth visiting them both. Wrigleyville invites visitors to take part in the Santa Claus workshop and others, as well as to watch Christmas films and more active entertainment, while in Daley Plaza, you can walk along the illuminated passages and streets, drink mulled wine, and watch hand-made merchandise.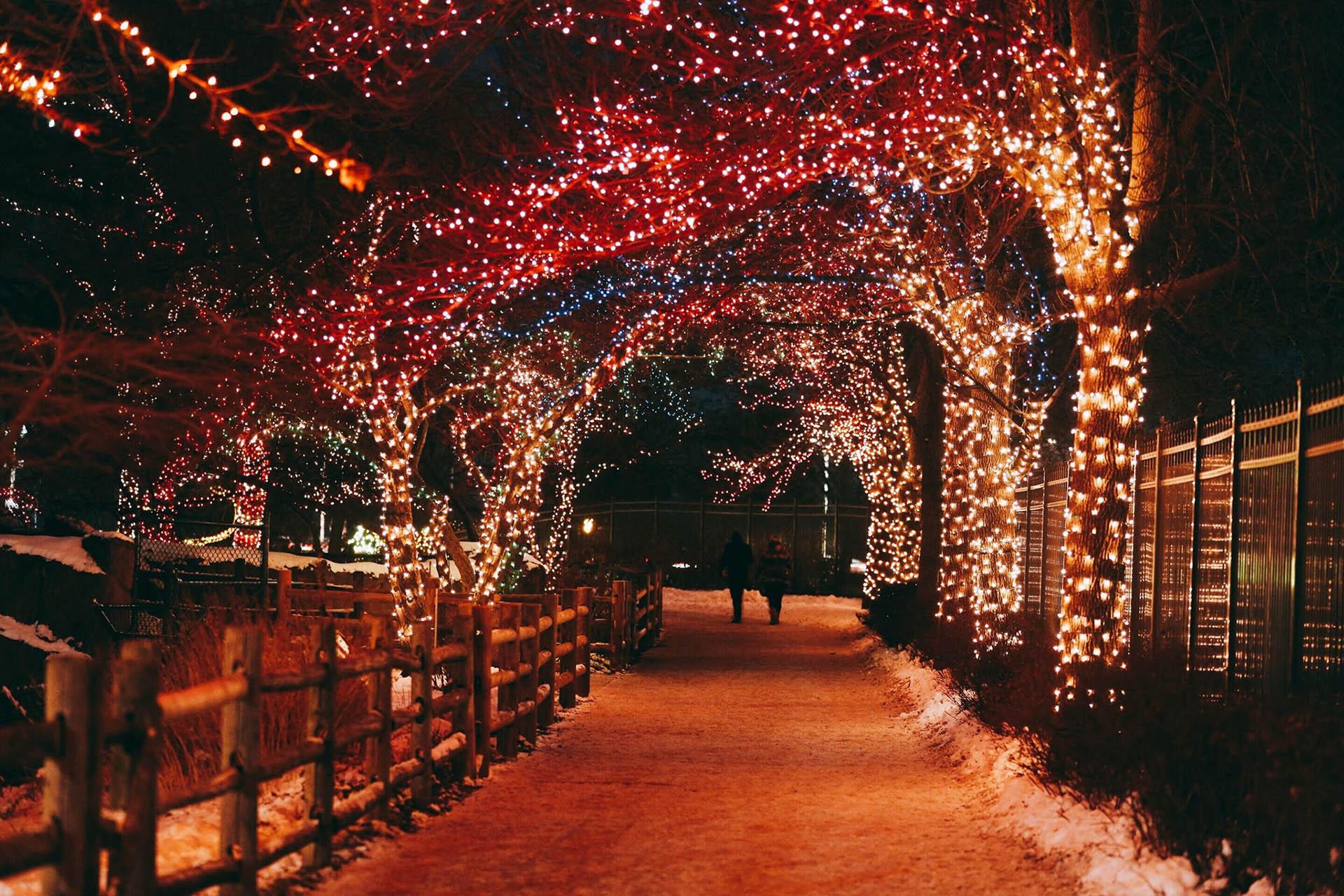 Visit Lincoln Zoo park 
You can definitely come and see funny and unique animal creatures at Chicago Zoo all year round. But only during the holiday season, starting in mid-November till January, you can find a dazzling exhibition of Christmas lights.Trees shine in all the colors of a rainbow. There are rainbow tunnels installed from lights, as well as sculptures of Christmas characters like Santa or his deers. You will enjoy delicious Christmas treats and tastings to sip on mulled wine during your stay at the zoo.