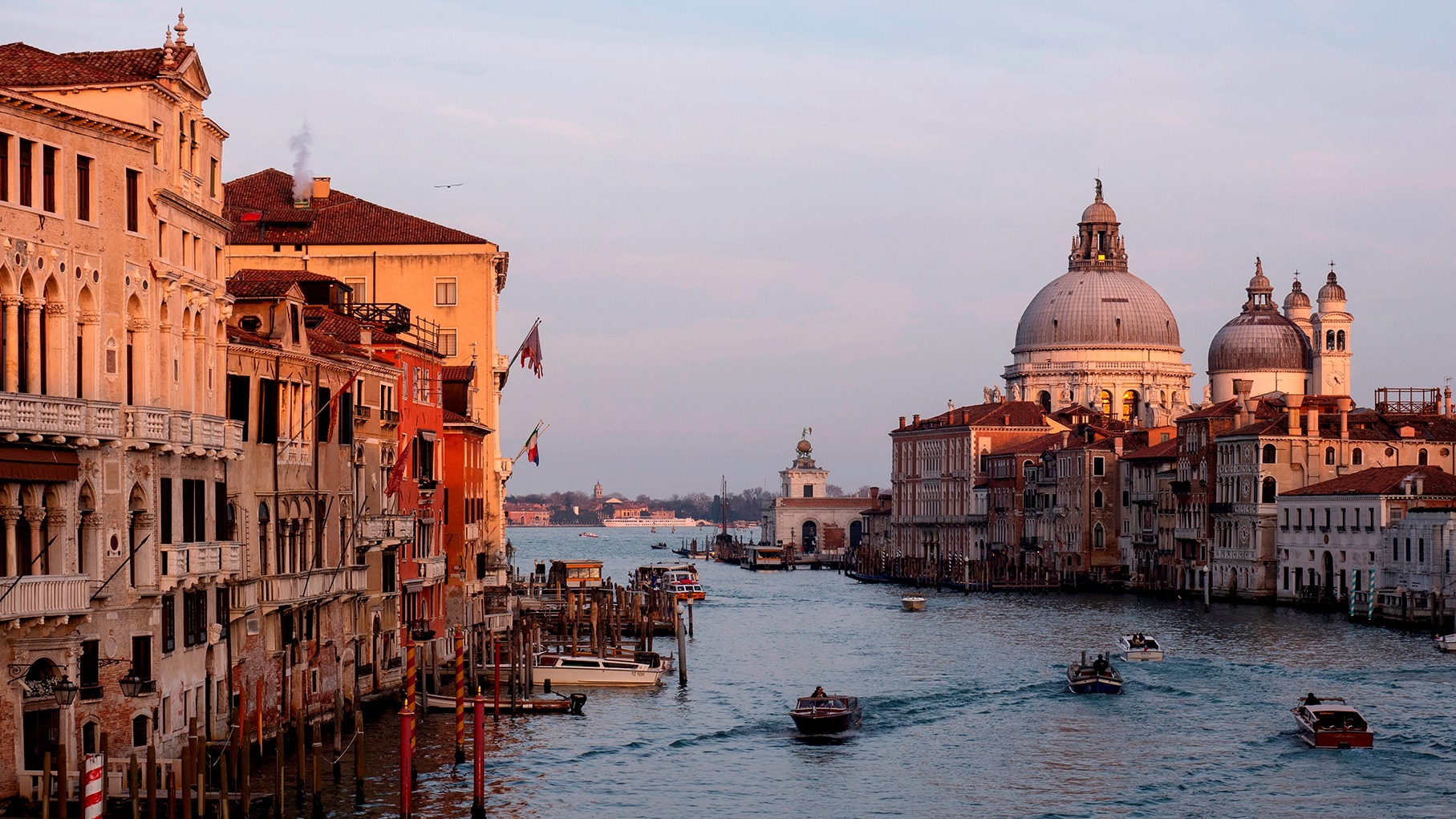 Travelling to Venice for the first time? Want some tips on how to make the best out of your time here? Then you are in the right place. We definitely know how you can feel the atmosphere of this enchanting city to the fullest. 
Hardly can I find a person who has never heard about Venice in their lifetime. This is the city with no roads, called the "capital of canals" where one is going to commute using medieval-styled gondolas. Venice is world-wide claimed to be the city of all lovers, thanks to its romantic passages between numerous sestieri and gorgeous architecture produced in the best traditions of the Italian school. The contrast between the medieval tiled housings and the water surface is explicitly beautiful during the sunsets and sunrises, giving Venice the status of a genuine magical city. 
There is little wonder why it is important to, first, do research about the city before actually going there. Once you are in Venice, you would like to see every corner of this town. For many tourists, unfortunately, it is not possible. In this guide we have collected the list of tips on how to make your journey to Venice the journey of a lifetime.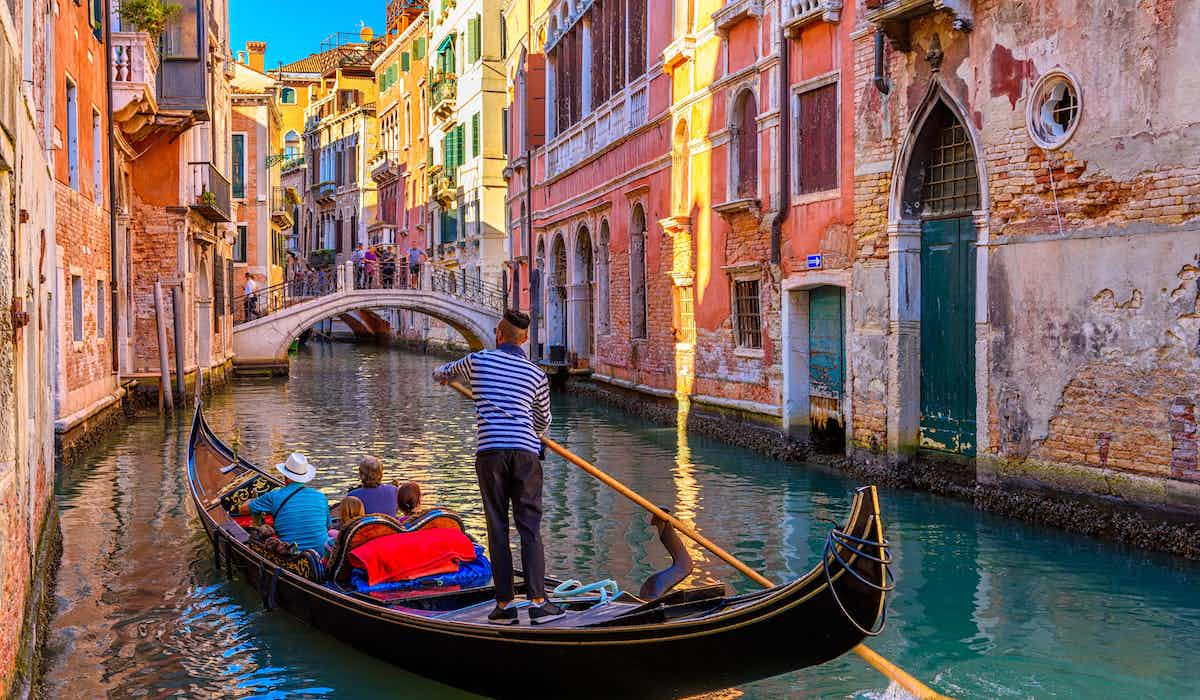 Get the overview of Venice
Once you are in the city, do not rush to the most famous sites. These are usually overcrowded almost all time during the day and you will not get the true atmosphere of the city there. You had better take a ride in one of the gondolas where you can sit comfortably while the guide takes you along small canals that go through the historical part of the city. Sipping a glass of wine and catching a breeze in your hair, you will totally fall in love with Venice at first sight. The main advantage of such a trip is that you can get around almost the whole historical part of Venice, as the city is quite small, so you will find yourself orienting in the new area much better than many other tourist crowds.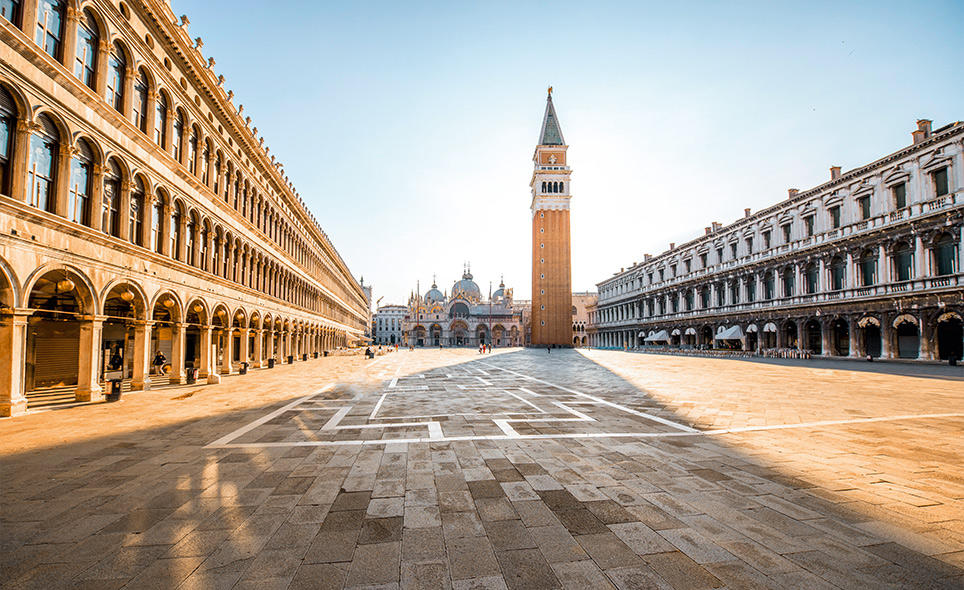 Go to San Marco and San Polo
San Marco Squire is the heart of the city — this is the living historical heave of Venice which continuously attracts more and more tourists each year who want to take a glimpse at this wondrous town. Standing on St. Mark's Square, you can easily discover and see every other famous site. Take a panoramic view of the squire, visit the basilicas located there, and move on to explore more of Venice.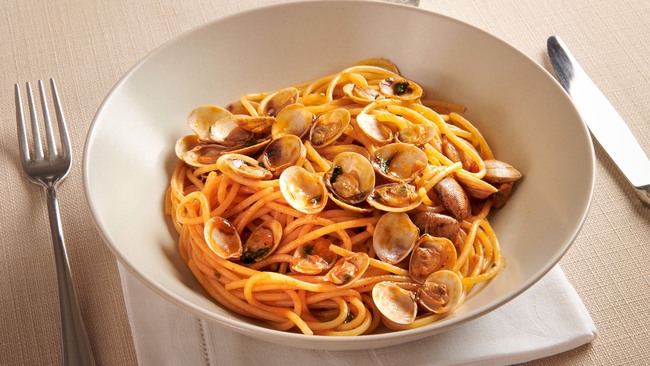 Get full eating genuine Italian cuisine 
You cannot eat too much pizza and pasta — especially in a place like Venice. Go off the beaten track, get lost in street mazes and have your meal at some small local place where you are surrounded by locals only to soak up the atmosphere of a true Italian food experience. If you visit Italy in summer, you will be able to buy sweet and delicious gelato on every corner. So do it, as there are multiple flavours displayed and each of them is worth trying at least once.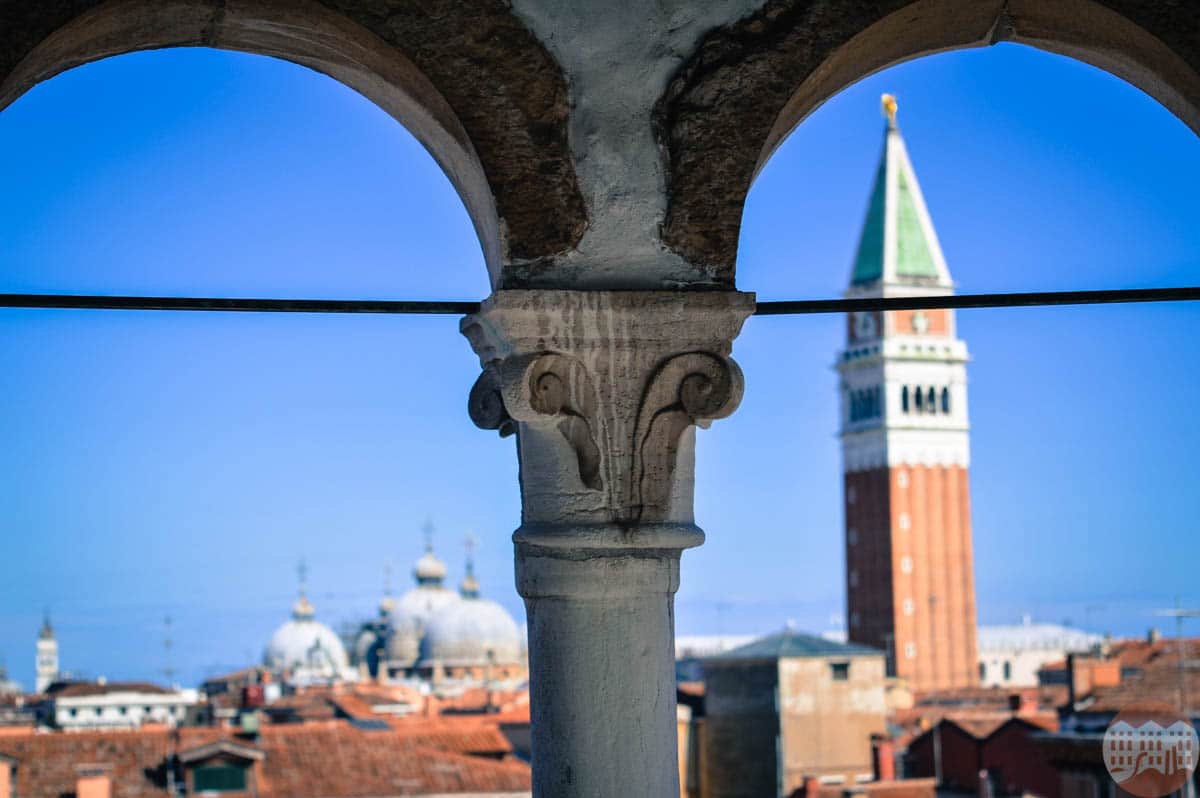 Look at Venice from above
Become is, undoubtedly, incomparably beautiful — but wait till you see it from above. In the city centre you can find an almost 100-meters tall bell tower which features the panoramic view of the whole town once you reach the top. A sweet bonus for everyone daring to get up the tower is that you do not need to climb any stairs. You will be taken up in a quick elevator, so that you save your powers.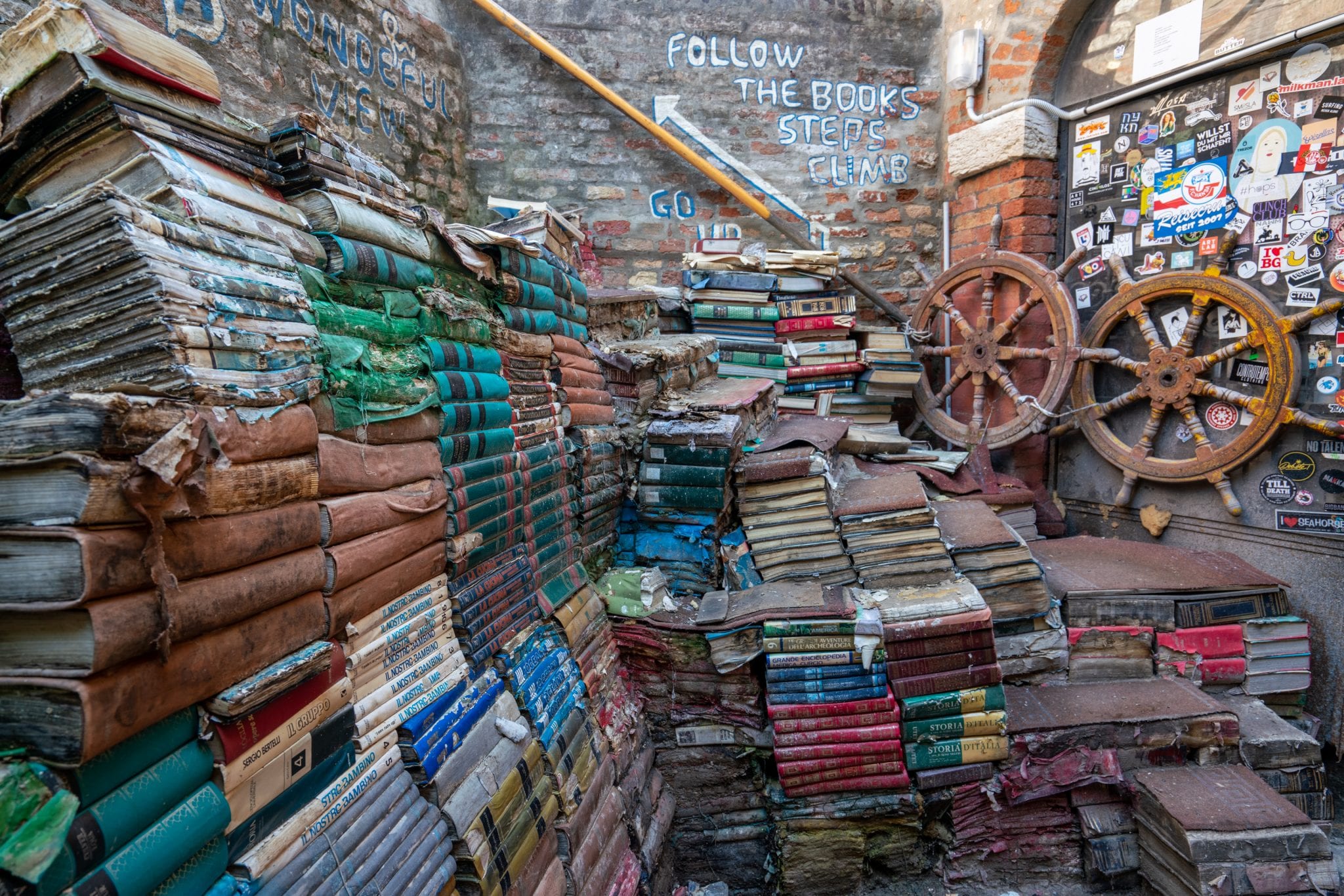 Visit an aqua market 
Venice is famous for many traditional sightseeing experiences. Though if you go beyond these common routes inside the city, you can find a small yet a totally genuine aqua bookstore. Sounds promising, right? The Alta Aqua bookstore is a colourful sight of Venetian modern culture which demonstrates how much Italians are keen on education and self-development. In the courtyard there is a book staircase, where you will be depicted a wonderful view upon a neighbouring canal. As for the books, you can find Italian authors as well as classical English and German masterpieces. And do not be surprised that during your whole visit you will be accompanied by a group of pouring cats — they are the local guides in this museum and will give you no chance to leave without a book.